Calendar of Upcoming Events in 2019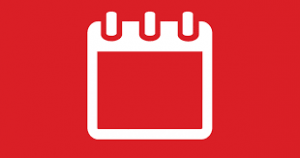 If you would like an event included in calendar list, please contact us via the Contact Form on the right-hand side of this page (or below if you are on a mobile device), giving us the event details. Thank you.
If you are a fully paid-up member then more information about these events are available on the forum.
Event
Date
Location
Other Information
Braw Bricks Show
Saturday 26th January
Cumbernauld
AFOL Shopping Day
Saturday 2nd February
LEGO® stores
Tartan LUG AGM
Saturday 2nd March
Dewars Centre, Perth, PH2 0TH
See forum for details
AFOL Shopping Day
Saturday 13th April
LEGO® stores
Scottish Scale-Modellers Show
Saturday 27th – Sunday 28th April
Dewars Centre, Perth, PH2 0TH
Lochaber Model Show
Saturday 4th May
Lochaber
Glenrothes Model Railway Show
Saturday 11th – Sunday 12th May, 10am – 5pm.
Lomand Centre, Woodside Way, Glenrothes KY7 5RA
Adults: £4.
Edinbrick
Saturday 18th May
Edinburgh
Awesome Bricks
Saturday 15th – Sunday 16th June
National Museum of Flight, East Fortune, EH39 5LF
Perth Model Rail Show
Saturday 29th – Sunday 30th June, 10am – 5pm
Dewars Centre, Perth, PH2 0TH
Adult £9.00; Child £4.00.
Brickmania
Saturday 20th July
Peterhead Prison Museum, AB42 2YY
Cupar Model Rail Show
Saturday 20th – Sunday 21st July, 10am – 4:30pm
The Corn Exchange, Cupar KY15 4BT
Adults £4.50; Children £2.50
Aberdour Festival – LEGO Trains and more
Wednesday 31st July, 1pm – 4pm
The Church Hall, Main Street, Aberdour, Burntisland KY3 0SW
Free – donations for Mary's Meals.
AFOL Shopping Day
Saturday 3rd August
LEGO® stores
Aberdeen Model Show
Saturday 31st August
Aberdeen
* * * * UPCOMING EVENTS * * * *
Dundee Model Railway Show
Saturday 12th – Sunday 13th October, 10am to 4:30pm
Boomerang Community Centre, 10 Kemback Street, Dundee DD4 6ET
Adults £5; Children £3.50.
Brick o' Dee
Saturday 19th October, 10am to 4:00pm
Queens Cross Church, Aberdeen Ab10 IYN
Price tbc
Oban Winter Bricks
Saturday 20th November
Oban