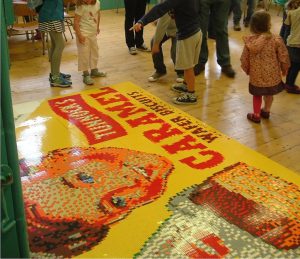 Church Hall, High Street, Aberdour, Fife, Scotland
Date: Wednesday 1st August 2018
Time: 1.00pm – 4.00pm. Drop in.
Tickets: FREE (donation for Mary's Meals). For all ages.
A large LEGO train layout, adults can watch while the children can operate the trains.
There will also be a LEGO model competition, as its the year of young people the theme is 'Children'. Bring your completed model of something related to children to the show, the competition is open to all ages, so get building!
There will also be bricks to build with and an opportunity to take part in building a mosaic – what will it be this year?