News: We did it!! :) Tartan LUG is once again "Recognized"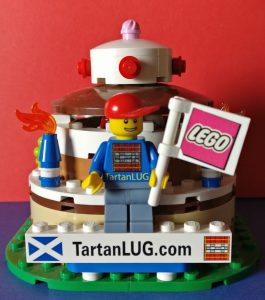 We have received confirmation from Kim about our RLUG status.
Whilst we thought we would have to wait until January 2019 to apply to become an RLUG again, Tartan LUG was actually allowed to re-apply earlier this year – which of course, we did! Now, we don't know why LEGO chose to let us re-apply earlier than we expected, but we suspect that it's based upon significant changes to the way the club is run that have been put in place recently. Anyway..
Just had an email back to say; "
We're happy to inform you that we've reviewed your application for recognition with a positive outcome. You're hereby given recognition as an RLUG – Recognized LEGO User Group.
"
Yay! So, Tartan LUG is back to being an RLUG.