£2300 raised for Relay for Life Cancer Research Peterhead
Tartan LUG is pleased to announce that Brickmania 2023 raised an incredible sum of £2300 for Relay for Life Cancer Research Peterhead.
Brickmania returned to the Buchan Braes hotel in Peterhead this year, with an exciting two-day LUG show on the 15th and 16th of July.
Over 20 LUG members from all across Scotland took part in the event, with impressive builds covering everything from motorcycles to Star Wars. Elsewhere, other members showed off their own interests and niches, with a deep dive into the history of LEGO elephants and the oft-forgotten 1996 Dark Forest theme drawing crowds. Pop-up shops from retailers Donald's of Peterhead, LJOMinifigures, and Jazmayne Embroidery & Print were further attractions.
The show was once again successfully helmed by Tartan LUG Chair Christine Aird, assisted by Police Scotland Youth Volunteers. As a fixture of Peterhead Scottish Week, the event saw over 750 visitors across the weekend, with many braving the rainy downpour on the Sunday.
TartanLUG would like to thank Jason and all the staff at Buchan Braes for their help. Brickmania will return again on the 20th and 21st of July 2024.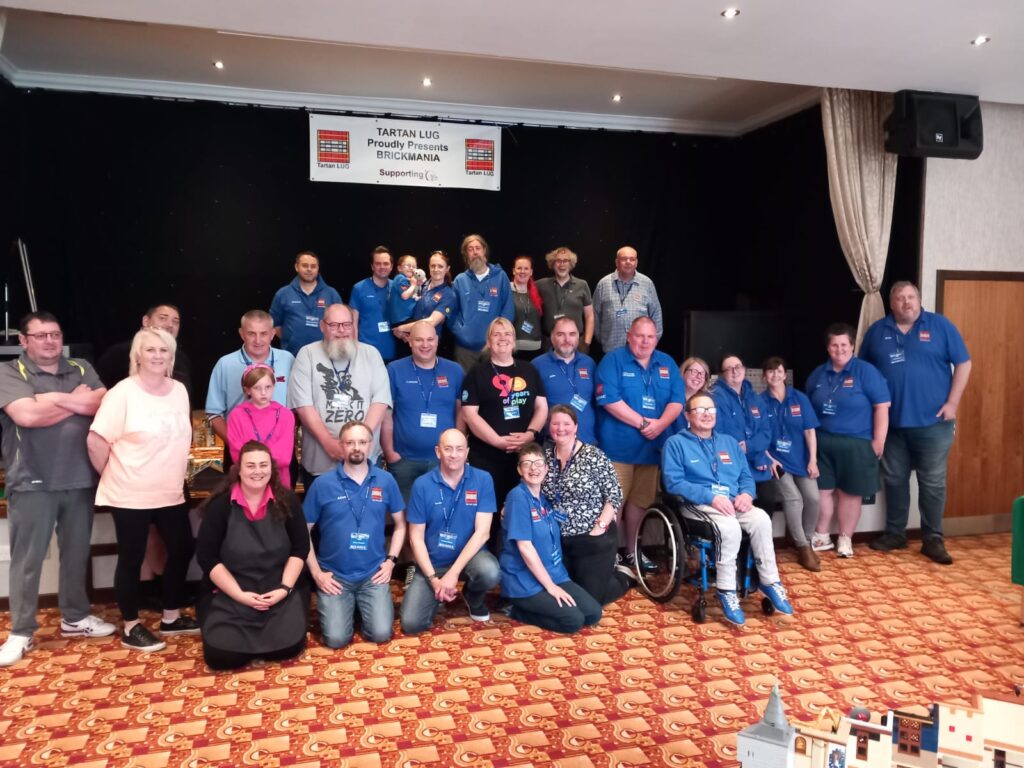 Chosen charities
Relay For Life is a community festival celebrating the power of fundraising in the fight to beat cancer. Teams fundraise for life-saving cancer research then unite at a weekend-long festival to honour everyone who has been affected by cancer. Cancer Research funds scientists, doctors and nurses to help beat cancer sooner. They also provide cancer information to the public.
Credits
🧱 Models: multiple talented Tartan LUG members
📸 Photos: Christine Aird